Your business can't afford to have plumbing problems. Orchard Plumbing is here to make sure it doesn't. Our team of talented experts is ready to help you at a moment's notice, to resolve any plumbing troubles you might be presented with. We're the only commercial plumber in Las Vegas, NV you'll ever need.
Orchard Plumbing specializes in providing plumbing services to apartment complexes, office buildings, restaurants and other commercial spaces. We thrive where other plumbers don't: by navigating the complexities of large-scale plumbing quickly and thoroughly, to provide cost-effective solutions.
General plumbing

From leaky faucets to broken pipes, new installations to drain cleaning and beyond, whatever general plumbing needs your facility has, we're equipped to meet them. Our team works quickly and thoroughly to provide a job well done, at a price that makes sense for property managers and building owners.

Hydro jetting

Hydro jetting is one of our specialties and can be leveraged to help maintain the quality and integrity of your commercial plumbing. We use high-pressure water jets to clean deep into pipes, blasting away blockages, buildups, tree roots, grease and more, to prevent future backups or breakdowns.

Sewer cleaning and repair

Damaged sewer lines cause major headaches for property owners. We thoroughly clean your lines to help prevent damaged and degradation. In the event repairs are needed, we work quickly and thoroughly to minimize the damage and restore the integrity to your system.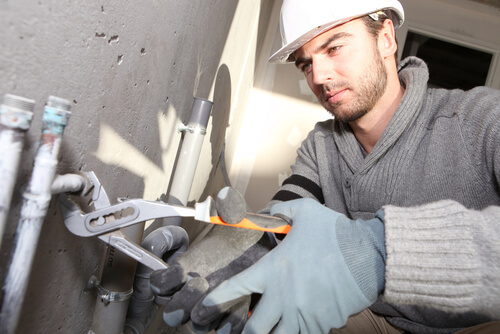 Because we're available around the clock, 24/7, you can always trust Orchard Plumbing for commercial plumbing in Las Vegas, NV. Our team minimizes plumbing headaches and the cost of ownership, while maximizing your investment in our partnership.
When you need the expert oversight of a qualified plumber, waste no time in contacting 702-471-6200 right away for service. We're ready to serve your apartment complex, office building, restaurant or other commercial space.