Clogged drains can quickly become a headache in your home. Water backs up and doesn't drain, and blockages only become worse as debris accumulates deep within your pipes. Orchard Plumbing is ready to solve your drainage problems by way of thorough and complete drain cleaning in Las Vegas, NV.
Our team has seen drainage issues of all types. From calcification buildups deep within pipes, to the toy your toddler flushed down the toilet, to the impediment of roots and other obstructions, we know how to deal with any and all drainage problems.
Do you need drain cleaning?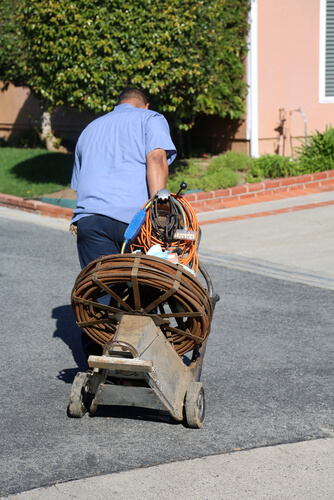 How do you know when it's time to call a drain cleaning service in Las Vegas, NV? There are a few telltale signs that your drains are backing up or on the verge of a total clog. Take a look at what to keep an eye out for:
Drains that are slow to drain water
Bubbling or gurgling as water drains
Water doesn't drain in a circular fashion
Water backs up before draining
Catching the above problems early enough can help you prevent having to deal with a full-blown clog. Simple drain cleaning can reverse many of the issues outlined above.
Drain Snaking
If your dirty drain has devolved into a full-blown clog, you'll need to have it snaked. We use an automatic auger to remove any blockages or buildups from your pipes to restore their capacity to properly drain water.
Dealing with a drain that's showing signs of a blockage? Waste no time in calling Orchard Plumbing! We'll clean or snake your drains to restore their integrity, so you can watch the water drain quickly and completely from them.
Give us a call at 702-471-6200 for comprehensive drain cleaning.
Remember, we're also available 24/7 for emergencies, such as drains that are back flowing or completely clogged and unusable.