From your toilets to the bathroom sink, shower to the kitchen sink and beyond, your home's plumbing is all around you. You use it every day, more often than you realize. To make sure it's always kept in good condition, put your home's plumbing in the caring hands of Orchard Plumbing. We're the one and only company you'll ever need to trust for plumbing services in Las Vegas, NV.
Our team is staffed with full-service professionals, with extensive knowledge of how to care for, maintain and repair your residential plumbing. Our abilities include:
New construction
Remodeling of kitchen and bathrooms
Faucets
Bathtubs
Toilets
Garbage disposals
Water softeners
Reverse osmosis (RO) units
Our wide scope of abilities enables us to work on just about any plumbing problem you might have, including leaks, broken pipes, clogs and blockages, and more. We bring an encompassing approach to plumbing repair in Las Vegas, NV, to give you peace of mind at all times.
Reroutes and Slab Leaks
One of our specialties involves dealing with plumbing reroutes and slab leaks. A reroute is necessary when a pipe breaks under your concrete foundation. We work quickly to locate the leak and repair/replace the system. Based on the severity and nature of the problem, we can work with you to reroute piping, saving you the cost of further damage or more invasive fixes.
Emergency Plumbing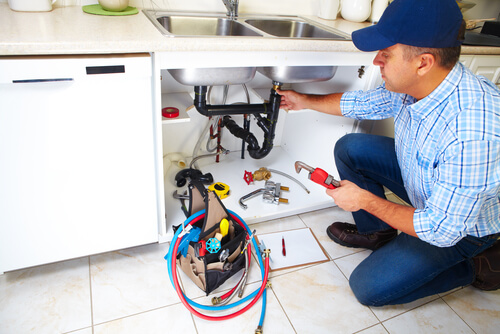 Plumbing problems rarely happen at convenient times, which is why we're always available. We're standing by as an emergency plumber in Las Vegas, NV at all hours of the day or night, 24/7. Call us in your time of need! We'll be there quickly, ready to provide a solution that keeps costs low and damage to your home lower.
Let Orchard Plumbing prove to you why homeowners throughout Las Vegas, NV trust us as their go-to plumber.
Call us today at 702-471-6200 to see how we can assist you.